Is Jen Ferruggia's Bikini Body Workouts the right program to help you achieve the body that you want?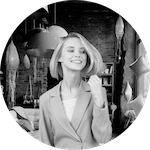 Hey, it's Jamie here, and today I will be sharing with you my review on the program, so let's find out!
| | |
| --- | --- |
| Program | Bikini Body Workouts |
| Coach | Jen Ferruggia |
| Price | $29.99 |
| Who is this For | Women of all ages |
What is the Bikini Body Workouts program?
The Bikini Body Workouts is a 12-week all-round fitness and nutrition program, that aims to get you physically fit and achieve the body shape that you want. Basically, if you are determined to stick to the program for 12 weeks, you should be able to get yourself into a much better shape than you are right now, getting you prepared for the poolside in your bikini!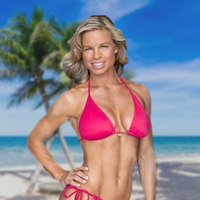 The program is conducted by professional fitness coach, Jen Ferruggia. If you have not heard of Jen, she is a well-renowned fitness, motivation and lifestyle coach for women, with over 50 thousand followers on her social media channels combined. Jen is well liked and respected in the fitness community, and she empowers women of all ages and fitness levels with the habit and lifestyle of keeping fit with her affordable training programs.
Firstly, let's talk about who this program is and isn't for.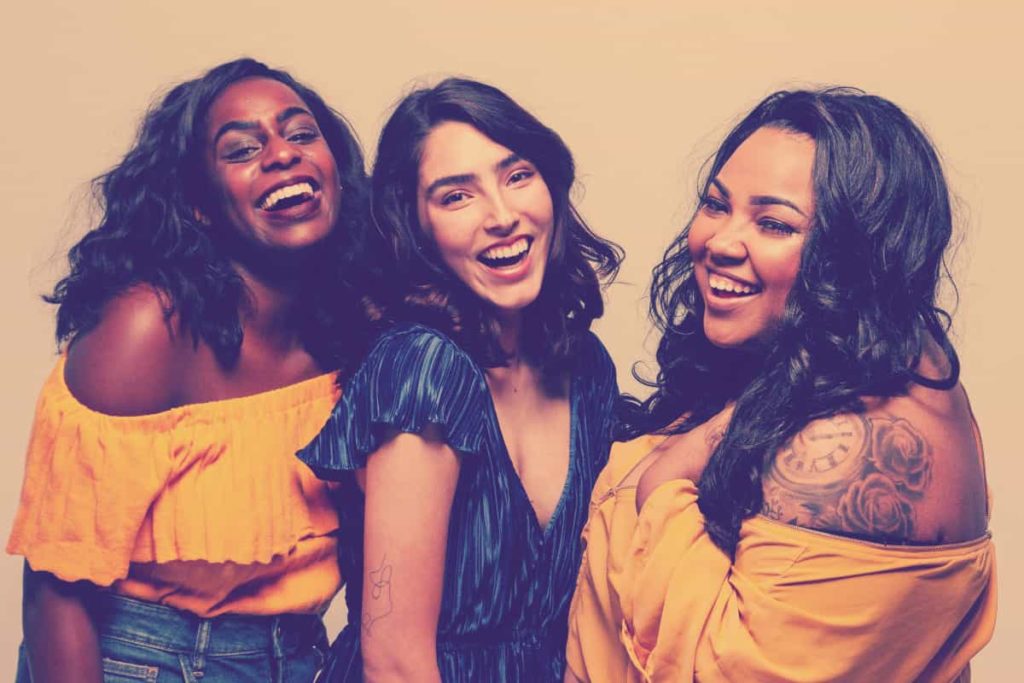 The Bikini Body Workouts program is specifically designed for women. The exercises, nutrition, workouts and recommended supplements are women-centric and may not be suitable for men. There are differences in the metabolism, diet and body structure between women and men, and this program focuses on women to get the most effective training and advice out of it.
This program is also designed for people of all ages. The exercises involved are highly effective, yet not highly disruptive on your muscles and joints. Although I still recommend that you take it easy on your first week, if you have been sedentary for a while. Read on more as I get more in-depth with this Bikini Body Workouts review.
Learn more about Jen Ferruggia's Bikini Body Workouts on her website here.
How much dedication do I need for this program?
With the understanding that lots of folks have erratic schedules throughout their day, this program is designed to fit around your schedule, so long as you can set aside 30 minutes a day for the program.
Both working professionals and housewives are able to easily make time in between their jobs or chores. But you have to understand that the program requires your dedication for the next 12 weeks, as this is not a short-term fad.
What is in the program?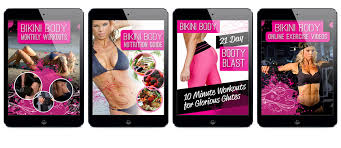 Instructional Workout Videos
In the program, there will be a substantial amount of instructional workout videos by Jen herself (over 50!), where she carefully guides you through the exercises, and how you can safely and effectively apply them throughout your entire 12 weeks. The videos are easy to follow, and you can watch them anytime, anywhere.
Workout Guide PDF
It also comes together with the Workout Guide for both the home and gym, where you can always have a quick reference to during your workouts. This flexibility ensures that you can closely follow the program no matter where you choose to do your workouts.
Bikini Body Nutrition Guide
Workouts have to be paired with proper eating habits if you truly want to maximise your results. Jen has prepared a Nutrition Guide for you to follow for this 12 weeks program. Lots of people overlook this, but trust me, this is important! With the proper diet, you WILL see much better results, and your body tone will arrive much sooner.
Grocery Shopping List
To make things easier for you, Jen shares with you a sample grocery list of wholesome and nutritious food to get whenever you make your next grocery run, so that you can follow her recommended diet.
Bikini Body Recommended Supplements
There are so many supplements out there, and the big question I always hear is, which ones should I take? Jen provides you a recommended supplement list, specially chosen to be effective for women trying to achieve the best results with any fitness program. Researches have again and again shown that certain supplements can help your body function better on a day to day basis. It is important to know which are the important ones you should go for.
21 Day Booty Blast
Lastly, my favourite one of them, the 21 Day Booty Blast. This is a bonus guide that helps you to shape up your, you guessed it, booty! The one body part that many females seem to always be unhappy with is their buttocks. Jen has addressed this common concern and specially created a comprehensive guide that targets the buttocks, bringing them to that desirable shape and firmness that we always dream for.
How much does the Bikini Body Workouts program cost?
The program is a one-time payment of $29.99.
Being a fitness and health freak, I have tried several programs over the years, and have my fair share of recommendations. I can say that the Bikini Body Workouts program brings you such great value many other programs just can't match.
I have literally tried programs that cost hundreds of dollars, and I am genuinely surprised that Jen's Bikini Body Workouts program is on par with them, at this price.
An example is Kayla Itsine's Bikini Body Guide that retails for $138 for the workout and nutrition program. If you purchased both programs to do a comparison, you will notice that they are almost on par with each other, even though they are in a much different price point.
$29.99 is just indeed an unbelievable deal that is hard to come by, and rarely offered by a fitness professional.
Click here to check out Jen Ferruggia's program.
Here's a tip: Want to track your fitness progress? Get yourself a fitness tracker such as the Apple Watch, or an affordable but superb option, the Fitbit Versa 2. I personally use the first generation Fitbit Versa Lite which is very cheap and more than good enough, and I literally can't live without it. I practically wear it 24/7 and it tracks my heart rate, sleep quality and even my menstrual cycle.
My Opinions on the Bikini Body Workouts program
Here's what I liked:
Jen is very clear and understandable in her videos. She shows you exactly how each exercise should be performed. I never had any problems figuring out what she was trying to say, unlike some other coaches that I have watched previously. This is a huge plus, as I can get on with my exercises right away.
Jen understands that exercise needs to be paired with the proper nutrition to see maximum results. Instead of buying a separate program just on nutrition, I am provided with recommended diets and nutritional advice from the same professional herself.
Her supplement guides were also useful as I always had problems knowing which ones to buy. I've since discovered which ones are effective for me and I've stayed away from those that really have no true benefit for my body.
Here's what I didn't like:
No program is perfect, and here's my views on what I may not like about this program.
The program only provides digital versions of their guide. Although I'm someone who's very environmentally friendly, I still am a little old school and enjoy reading something on a physical copy. It is just much easier to quickly refer to something by just flipping the pages.
However, possibly to keep her prices low, Jen does not intend to roll out physical versions anytime soon, and I respect her choice on that.
Anyway, I have printed the guides out and created my own physical copy, so it isn't much of a problem these days.
My Results So Far
I am in my 8th week of the program, so I cannot comment on this based on someone that has completed the entire program. But the results right now have already blown me away.
I have to admit, the first week was a little tough, as I could feel the effects of the workout the very next day. My glutes and calves were sore and achy from pushing myself a little too hard. But that is because I had not been doing my routine exercises for a while, and my muscles have not been conditioned yet.
But each week, I look forward to weighing myself, because I know that there will be changes every single week.
I have lost around 6 pounds since day 1. I know this may not sound like much to some of you, but do bear in mind that I have been on a weight loss journey for quite a while now, and have been stuck at my previous weight for a long time. I'm sure you will see much more results than me if you are just starting out on your own weight loss journey.
I also know for a fact that speedy weight loss almost always results in speedy weight gain. Most folks will never ever be able to maintain such extreme changes with their daily routine and diet for the long term. A gradual approach always leads to better retainment of weight loss. 12 weeks is a very steady pace as a target for yourself.
What impressed me more with my participation of this program is my current body definition. My waistline has definitely been trimmed for sure, I can feel it when I'm wearing my jeans. And you can now actually (faintly) see the tone of my abs, especially right after my workouts. Also, I have been extra diligent with the 21 Day Booty Blast, and it really seems like I have toned up my buttocks and got rid of majority of the flabbiness that has been really bothering me for the past few months.
My biggest advice is to follow along the nutrition guide that Jen has planned too. From my experience, combining both exercise and proper nutrition gives a synergistic effect that you cannot achieve with just one on its own.
Click here to check out Jen Ferruggia's program.
Testimonials from Other Women Participants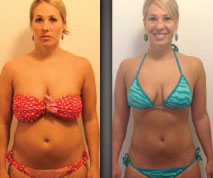 While on the program for over 3 months, I was finally able to learn how to take control of my nutrition and really create big changes in my physique. I am really grateful for all the effort and knowledge that was given to me! – Christine Biondo
---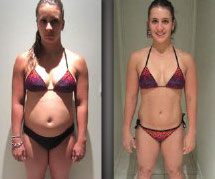 I started with Jen & Bikini Body Workouts, I was amazed with my results given such a short period! I will never forget the moment I could see abdominal definition! My digestive health & well-being improved in as little as 2 weeks. – Bianca Joubert
Rating & Conclusion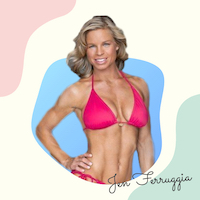 If what you want is to get in shape, then the Bikini Body Workouts program is definitely for you.
The routine, exercises, nutrition and program is specially tailored for women, and guides you through to your desired body shape in 12 weeks.
Jen Ferruggia has also made this program accessible to many women out there all thanks to her incredibly affordable $29.99 price tag, and I'm am very thankful and appreciate of her for that.
But don't just purchase this program because it's affordable. I urge you to take action right away, from day 1. You will see the transformation in your life, and be very thankful for the program like how I am.
Product Quality: 5/5
Product Depth: 4/5
Price: 5/5
Overall: 4.75/5 ⭐️⭐️⭐️⭐️⭐️
Learn more about Jen Ferruggia's Bikini Body Workouts on her website here.
If you have enjoyed this Bikini Body Workouts review, it will mean a lot to share it with your friends on social media! I hope it helps you with your decision.
Summary
Reviewer
Review Date
Reviewed Item
Bikini Body Workouts by Jen Ferruggia
Rating